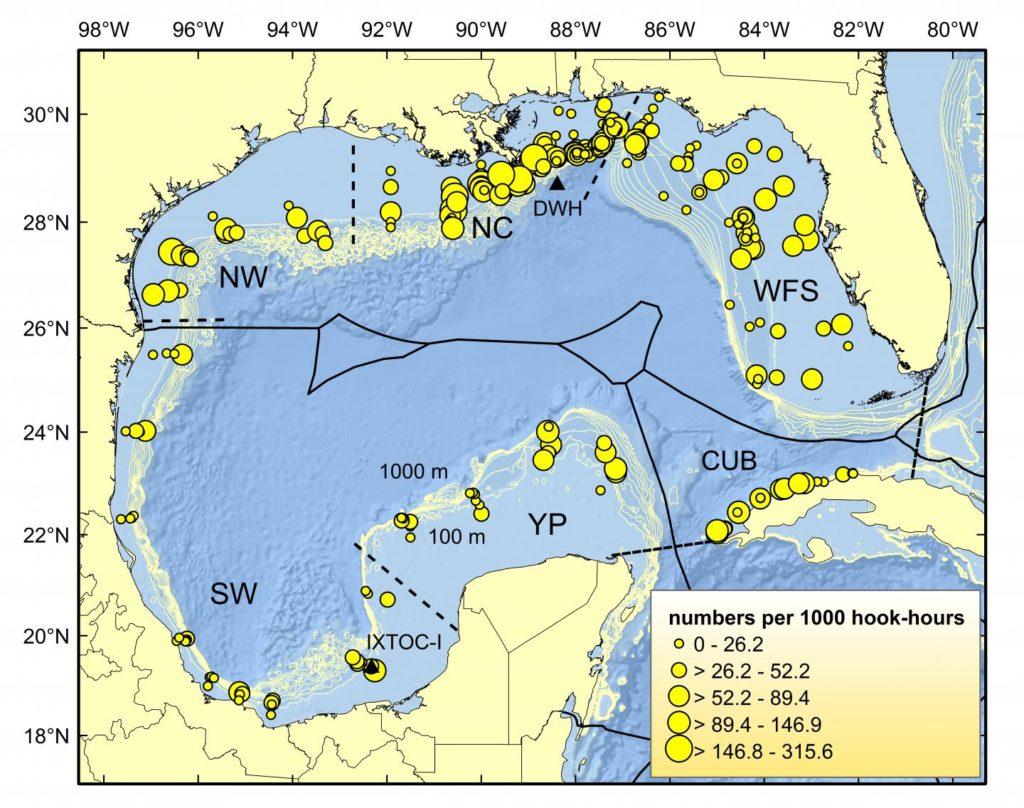 A significant effort is underway to assess the environmental repercussions on marine life in the Gulf of Mexico from the massive and historic Deepwater Horizon explosion and oil spill.
A just-completed, seven-year study maps where fish and other aquatic life live, and in what amounts, in order to give marine biologists a better understanding of the ecological damage that took place eight years ago, and to better prepare for future spills. The research covered all coastal areas of the Gulf, from western Florida, through southern Louisiana and Texas, to the eastern shores of Mexico as well as the Yucatan Peninsula and the northwestern shores of Cuba.
The research, led by the University of South Florida and conducted between 2011 and 2017, consisted of a dozen separate expeditions that targeted more than 340 fishing areas. Investigators «deployed 153,146 baited hooks, catching 14,938 fish,» according to the published paper, allowing them to identify 166 separate species. The species found in greatest abundance were, in order, the Atlantic Sharpnose Shark, Red Snapper, King Snake Eel. Tilefish and the Gulf Smoothhound.
Tomado de: American Council on Science and Health